For your Diffuser Pure Essential Oil Synergies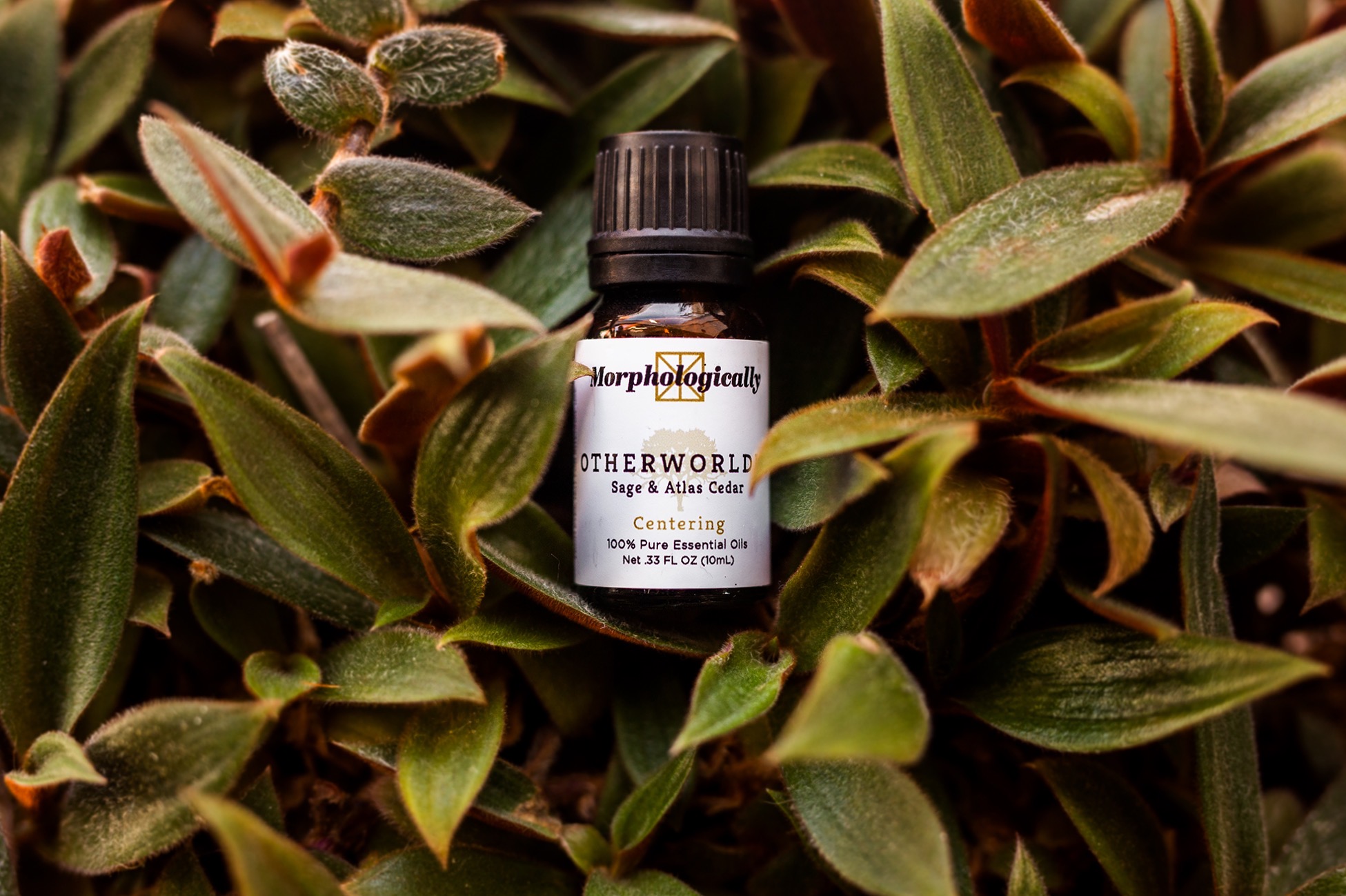 For your Diffuser Pure Essential Oil Synergies
HOLY WOOD Energetically Cleansing
Palo Santo has been revered for centuries as a spiritual remedy to purify, aid in meditation and enhance creativity. This blend's clearing qualities are uplifted by the mood elevating and aphrodisiac natures of Rosewood & Bergamot.
GOLDEN AMBER Love
Golden Amber starts with Peru balsam's mild, rich aroma that is woody, vanilla-like, and calming. Adding Frankincense and Amyris further warms this blend, creating a comforting and full lingering scent.
TELLURIC Abundant
Palo Santo when paired with this elegant dark, aged Patchouli one has a blend that harnesses the earth's energy, creating an inviting physical experience. This grounding blend welcomes in prosperity and the embodiment of desire.
OTHERWORLDLY Centering
Cedarwood since ancient times has been used for meditative and relaxing qualities. Combined with Sage & Balsam Fir, for their ability to strengthen senses and vital chakras, one has with this blend the trifecta of mind, body and spirit.
COPAL CEREMONY Transformation
Deep beneath the bark of a tree resides a harbinger of invisible movement and change. The life blood of one of these ancients at work, transforming sap to resin, is Copal. Copal Ceremony aids to clarify, align chakras and uplift energy. Enhanced with Frankincense, this blend is a journey into oneself.
LICHEN Euphoria
Coffea with subtle notes of earth and cocao is elevated by geranium which invokes a blissful response, balancing both stress and anxiety. Patchouli with Black pepper induce a euphoric element, creating an inviting and warming aphrodisiac.
Suggested Use: Diffusion. Thick and viscous essential oils contained within these blends and therefore not suitable for all diffusers. Check compatibility prior to usage. Do not take internally or apply undiluted to skin
10ml